Join us and be part of the transformation!
Work remotely on the most impactful projects at a national and international scale, while learning new skills from teams who are enthusiastic about transforming the world through technology and innovation; all this with a work-life balance.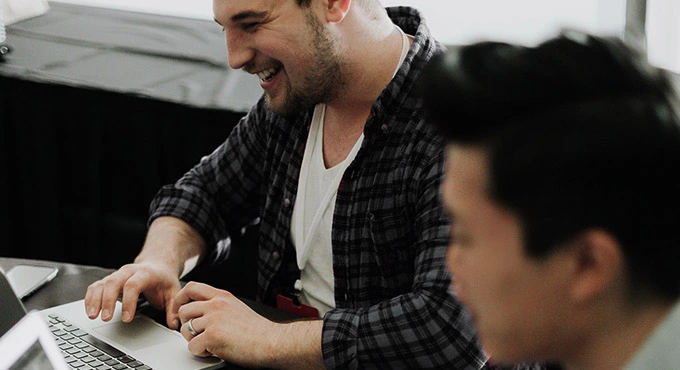 We are constantly looking for new talents to achieve amazing things together.
We want to work with people who are enthusiastic about continuous learning, who want to create innovative ideas and solutions, maintaining constant transparency with our clients, while enjoying incredible benefits, such as work-life balance.
Work from anywhere in the world
Travel and see the world while collaborating with us from anywhere in the planet.
Private health insurance
As a collaborator we offer a health insurance policy company wide, so your healthcare is covered when you need it most.
Flexible hours
We want you to have a work-life balance. We have flexible hours to fit into your day-to-day schedule.
Ceiba Coins
Get Ceiba Coins for referrals, anniversaries, among others, that you can use with our commercial partners, in exchange for their services and products.
Certifications and on-going training
We value on-going learning and professional growth; hence we provide training opportunities to obtain certifications and/or new skills.
Vacations whenever and however you want them
We give you the option to request vacations, in days or cash as soon as you need them. You don't have to wait for a year to request them.
Projects with international impact
At Ceiba you will be able to participate in international projects and learn how companies work around the world.
Exclusive discounts with commercial partners
We have several commercial partners for you, with whom you can enjoy exclusive discounts and ease of payment.
Special Events
We celebrate holidays with our collaborators by doing social virtual gatherings, shows, and many more. Also… We will not forget your birthday!
The fields marked with * are required