No one imagined the speed at which ideas and businesses could grow, as is happening today. The benefits of globalization and reaching more, and new markets are an exclusive benefit for those who make smart decisions.
No one imagined the speed at which ideas and businesses could grow, as is happening today. With the constant evolution of technology and globalization, reaching new audiences and new markets is a totally viable option for any company in the world. 
This is when one of the smartest decisions any company can make is outsourcing. 
In a nutshell, outsourcing is a practice in which third-party companies are hired to perform certain tasks or develop certain projects. 
While many think that outsourcing is an option where mistreatment and undignified work conditions are taking place in a far away country, at Ceiba you can actually find a transparent deal, wellness, and a fair trade above all; either with our collaborators or directly with your business. In the same way, our outsourcing clients report great benefits in a very short time, including cost reduction, efficiency and quality improvement in projects.
We provide software development, through:
Project Development: Acquiring a team of developers, project managers, architects, user experience and designers investing all their creativity, ingenuity, thinking and creation around a specific need within your business.
Staff augmentation:

with a trained, experienced, committed and qualified tech team; we can work as an extension of your business,  with a strategic and always warm location in Colombia.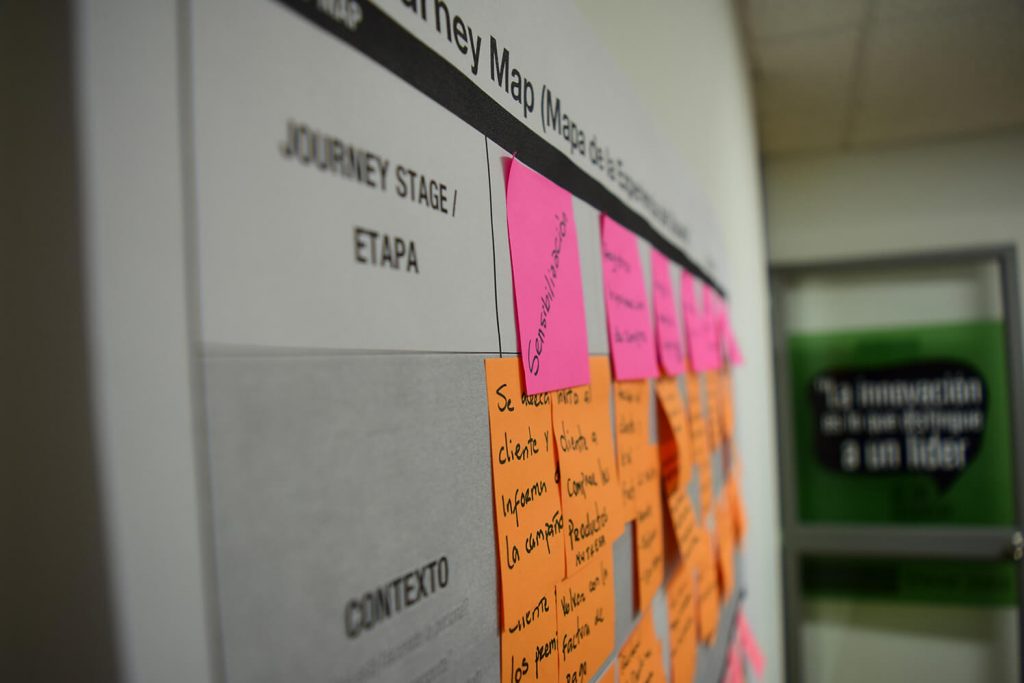 We put the same passion and effort into every project we have, that's why our team is continuously learning and growing as professionals, starting with a deep and rigorous training process called "Ceiba DNA".
Ceiba DNA is an equipped study program in which each person learns the best practices we have gathered through our experience with the most demanding projects with energy, insurance, healthcare, and other IT companies; in order to meet the highest demands and general industry standards. We also include, of course, the multiple technologies and development languages we offer. During Ceiba DNA, we practice and refine continuous integration, unit testing, integration testing, UI testing, SOLID, hex architecture, clean code, etc.
Once the DNA is completed, a person can be assigned to a project and a team, whom are always open to share knowledge with each other and co-create ideas that can bring value to your needs. It is when we apply an "X-ray".
The X-ray compares the skills the person has with the standards needed for the project, also aligned with the requirements of the business to be impacted. This x-ray gives us a guide path where we can match the ideal person to each project. Our goal is to reduce the time our client spends on learning curves and adaptation, and maximize the value our software developers bring to the table.
Outsourcing manager
Either you decide to augment your team or let us involve in one of your tech plans,  each team has an outsourcing manager. This role is a key success factor, as they accompany each developer from radiography to completion of the assigned tasks.
They are also our direct representation with you, and the communication bridge to follow up and keep up to date on every stage of the whole project. Thus, ensuring a great relationship between Ceiba and you.
Peer reviews
At Ceiba, we are passionate about the quality of our software. That's why we have a peer review process for all of our services, where an architect reviews the code our developers are writing. This ensures that our developers follow all architectural alignments and quality standards such as clean code, automated testing, and others. If we find something to improve on the entire project, we will always share the discovered benefits to your awareness. After each peer review, we make sure that the developer follows an improvement plan, achieving the technological excellence we look for in our clients. This procedure comes right before our QA team checks its functionality and its behavior related to every possible edge-case.
At Ceiba, we have the resources and the expertise needed to create exceptional results. Ready to grow and scale? Let's talk!